The registration, user account, and score reporting services on this website will be temporarily unavailable on Tuesday, July 14, between 7:45 a.m. and 1:00 p.m. eastern time, for system maintenance. We apologize for any inconvenience.
NYSTCE Practice Tests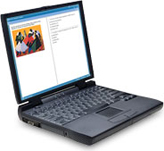 This revolutionary tool presents a full-length NYSTCE test in a simulated online testing environment.
Starting at $14.00